DIOR reopens the doors of its emblematic site on Avenue Montaigne after more than two and a half years of work. The 2,000 square meter gallery traces the history of the House of Christian Dior, linking the present and future of this great name in luxury.
Around its sublime central staircase, an exceptional work of art regrouping iconic and historical creations of the Dior universe has been recreated thanks to 3D printing through an immersive Diorama.
This realization of nearly 1500 objects, faithful replicas of the iconic creations of the brand, was possible thanks to the collaboration between the Agency ALIGHIERI founded by Simon Jaffrot and Noémie Bourgeois and LA FERME 3D © located in Saint Rémy de Provence, directed by Florent Carasco.
Since 2014, the ALIGHIERI agency has been modernizing the museography of the Christian Dior Museum, then signing the scenography of the exhibition "Dior, images of legend", that of "Dior, the New Look Revolution" in 2015, "Women in Dior" in 2016 until "Dior in Roses" in 2021. The project of La Galerie Dior, out of the ordinary and of a new scale, decides ALIGHIERI to propose a modulated and reproducible version, impossible to realize with the patrimonial works. 3D printing proposes and pushes these limits.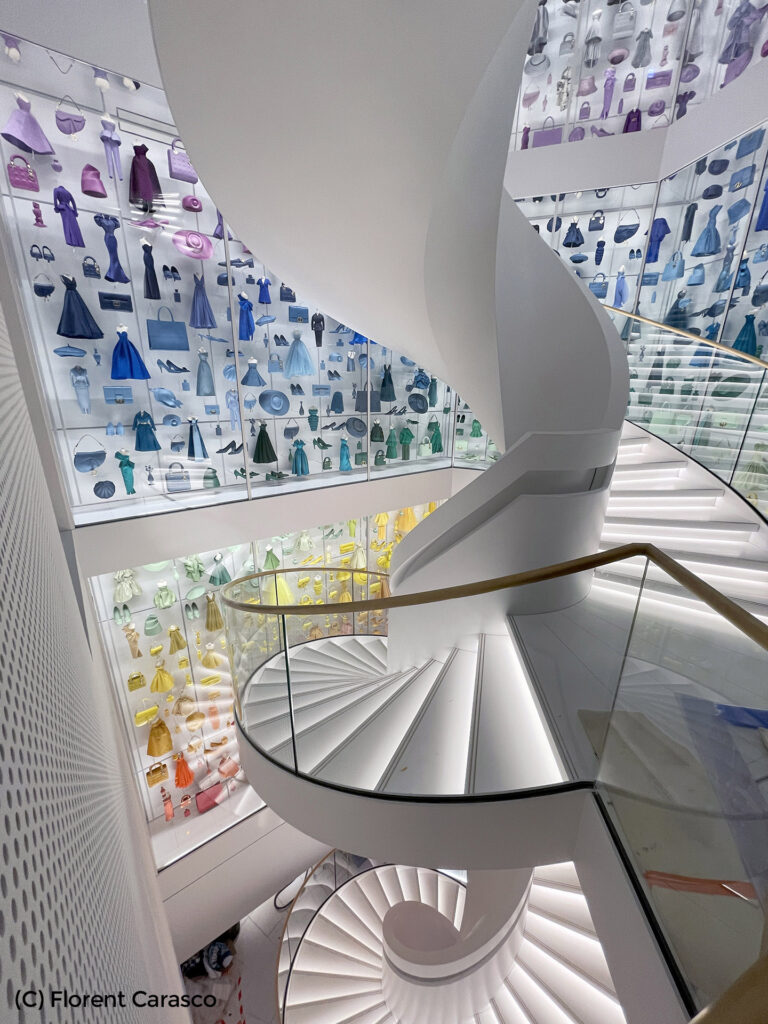 These are the 30 3D printers of LA FERME 3D ©These machines, exclusively designed by the French manufacturer VOLUMIC 3D, pioneer of 3D printing in France, have been running day and night, including weekends, for more than 6 months to print one of the most massive and important productions known to date.
More than 100,000 hours of production and more than a ton of bio-sourced raw material will have made it possible to produce the thousands of objects necessary for the constitution of this work of the DIOR gallery. It is a whole know-how located in the South of France, Brussels and Paris which made it possible to take up this challenge successfully.
Stéphane Malaussena, co-founder of the VOLUMIC 3D brand, says:
"Beyond the technical feat achieved, this project was carried out in 6 months with our latest generation of machines which worked 24/7 with a very high output. To be able to accomplish the impossible, beyond the quality of the printed parts, it is the endurance and reliability of our printers that made the difference for the success of this project."
The final result leaves one speechless and every visitor considers the 3D productions as exact replicas of the original products. The objective of the perfect trompe l'oeil was achieved by the expertise in additive manufacturing of the teams of LA FERME 3D © coupled with the high level of finishing of the 3D printers of the Tricolore brand.
Once again, 3D printing has pushed back the limits of what is possible, this time in the world of luxury through a French eco innovation system.
Press contact : presse@volumic3d.com