What if you stepped up to the next level?
La Ferme 3D © offers you access to its fleet of Volumic 3D printers.
along with their expertise to help you take your printing
to the next level.
By being able to launch small batches of 50, 100, 200, 500, 1000, or 2000 3D-printed pieces. No more limits on materials, printing time, or skills – VOLUMIC takes care of 3D printing according to your needs.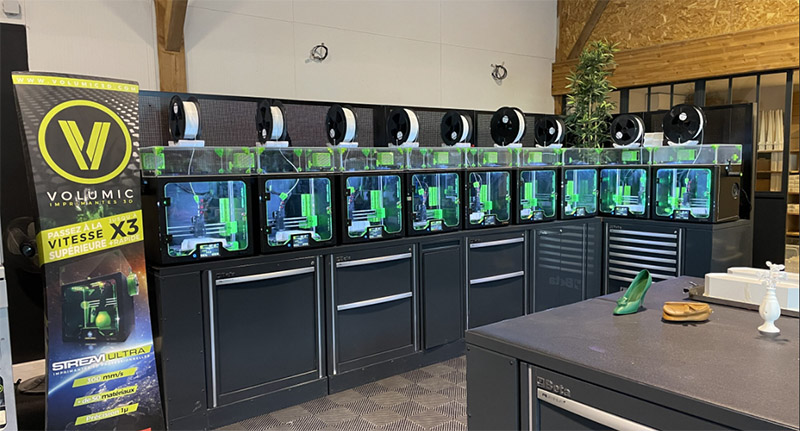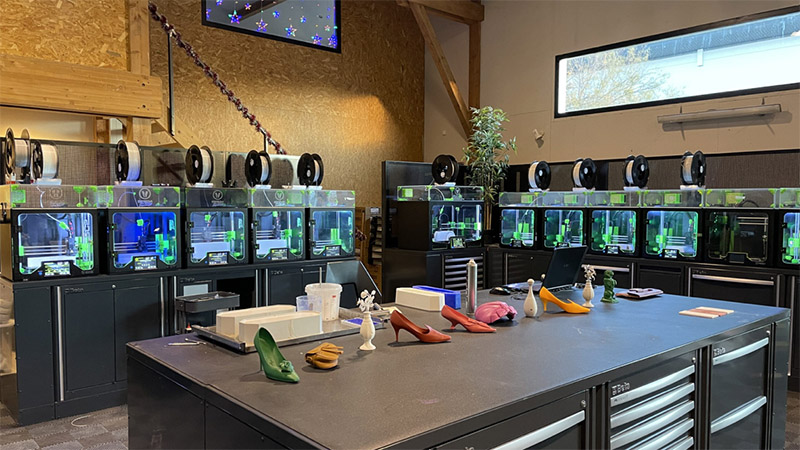 For occasional or regular needs, a dedicated machine park is made available for printing within the shortest deadlines.
3D design or editing of your object
Pre-print optimization
First 3D prototype
3D production launch.
Ranging from 25 to 100 machines capable of meeting your needs, our teams are available
at our various 3D farms to fulfill your requirements.