A preparation
to go further
Volumic offers you 3D printers prepared and customized
according to your needs, whether technical or aesthetic, in order to match 
afin de les faire correspondre à vos utilisations quotidiennes, 
ou a un besoin de performance accrue.
Configuration tête d'impression dédiée aux matériaux durables et techniques
Speed configuration with optimized print heads
Mechanical parts of the machine reinforced in carbon
Optimization of the printing profiles in 3 axes: Mechanical resistance, Speed, Precision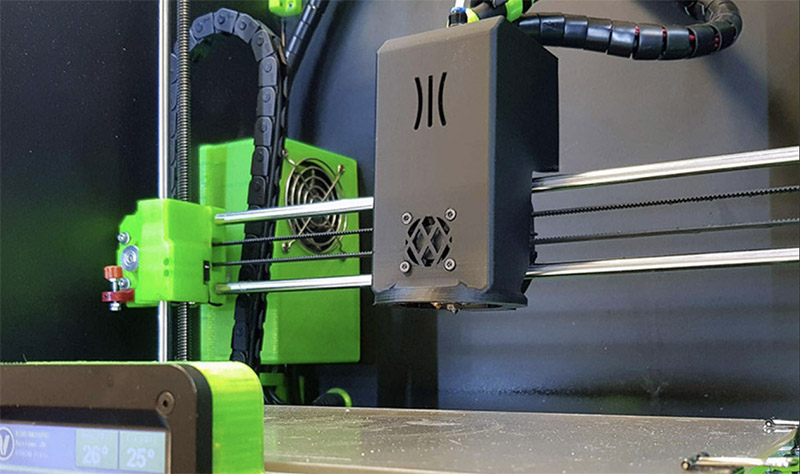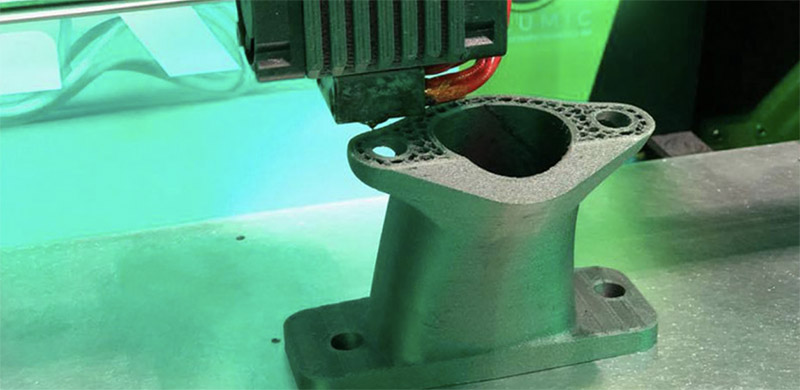 Flexible / Carbon & Filler / Pekk / Bio & Medical
Dedicated head and dedicated extrusion body
Optimized quality / speed printing profiles
Personalizing your Volumic aesthetically is now possible. Aesthetics to order, choice of polymer colors used (green, black, carbon, red, blue, etc. …) but also in total covering to fit with your activity whether professional or event.
Finishing of the chassis with a customized covering
Carbon coverings
Customized covering
Parts of the machine has your colors : Black / Blue / Red / Yellow