VOLUMIC, a 3D brand from the French Fab 
Launched in October 2017 by the government and Bpi France, the French Fab aims to promote French Manufacturing.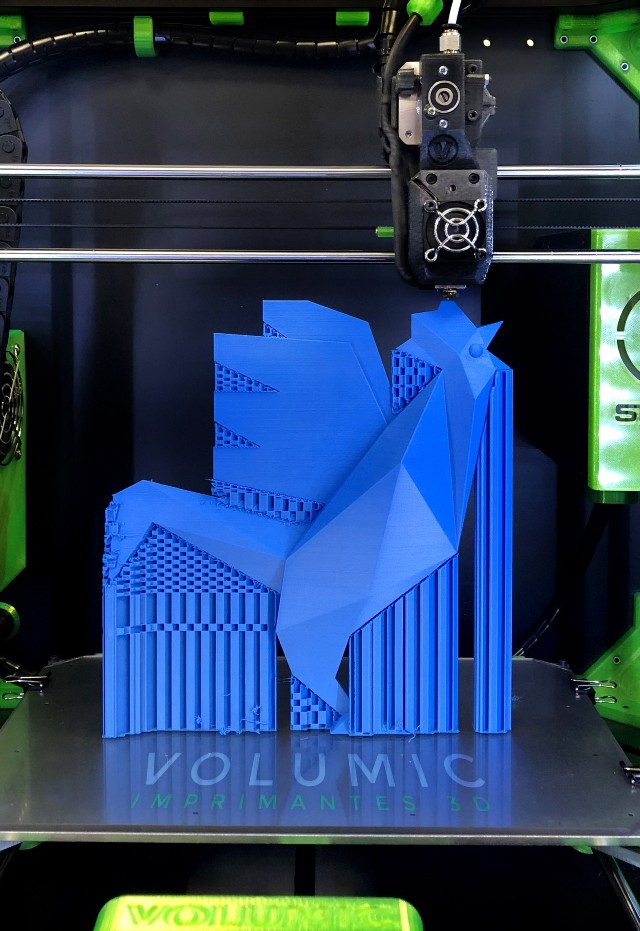 Like French Tech, which has been a real success in promoting French know-how in new technologies, the French Fab asserts its own identity aimed at promoting French factories, design offices and manufacturing.
DOWNLOAD:
THE OFFICIAL ROOSTERS OF FRENCH FAB
TO PRINT IN 3D
A symbol of French Fab, the blue rooster was born on a French Volumic 3D printer thanks to the company SODISTRA, with a Blue Ultra filament from the Volumic range.
The industry of tomorrow :
As a French brand and French manufacturer, Volumic aims to develop the added value of 3D printing at the heart of the challenges facing tomorrow's industry and the production tools of the future.

Today, companies can join the French Fab free of charge: www.lafrenchfab.fr and by downloading the communication kit which includes, among other things, the official rooster to be printed and material references to be ordered online.
We are rigorous enthusiasts
and uncompromising on quality.

Our printers, designed and manufactured in France,
are the finest demonstration of this.