IMPRIMANTES 3D
PROFESSIONNELLES
A PARTIR DE 3 790,00€ HT
Découvrez, testez, soyez accompagnés !
F3DF vous propose la gamme complète d'imprimantes 3D du fabriquant Volumic 3D et vous accompagne dans vos projets d'intégration 3D : formation, certification, intégration, développement.
Développez vos projets de conception 3D avec un véritable partenaire, présent à chaque étape. Plus qu'un centre de formation à la 3D, F3DF est intégrateur 3D.
« Accompagner nos clients dans l'intégration de solutions 3D avec exigence et passion. »
Votre Showroom
Volumic 3D sur Lyon
Prototypage ​
Validez vos concepts, testez les dimensions ou bien présentez vos projets.​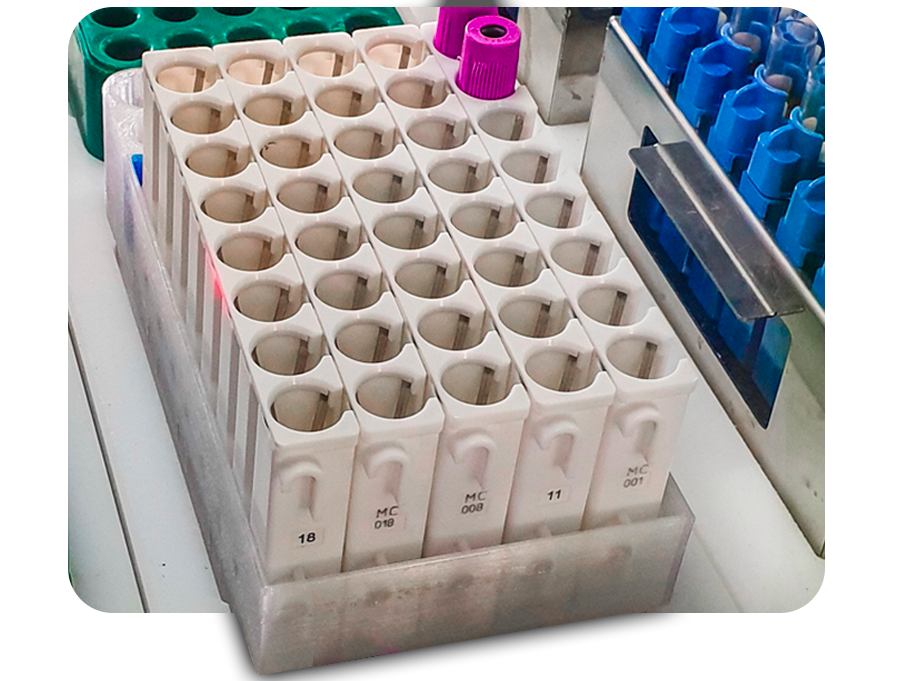 Outillage​
Fluidifiez votre chaine de production avec des outils de travail sur-mesure.​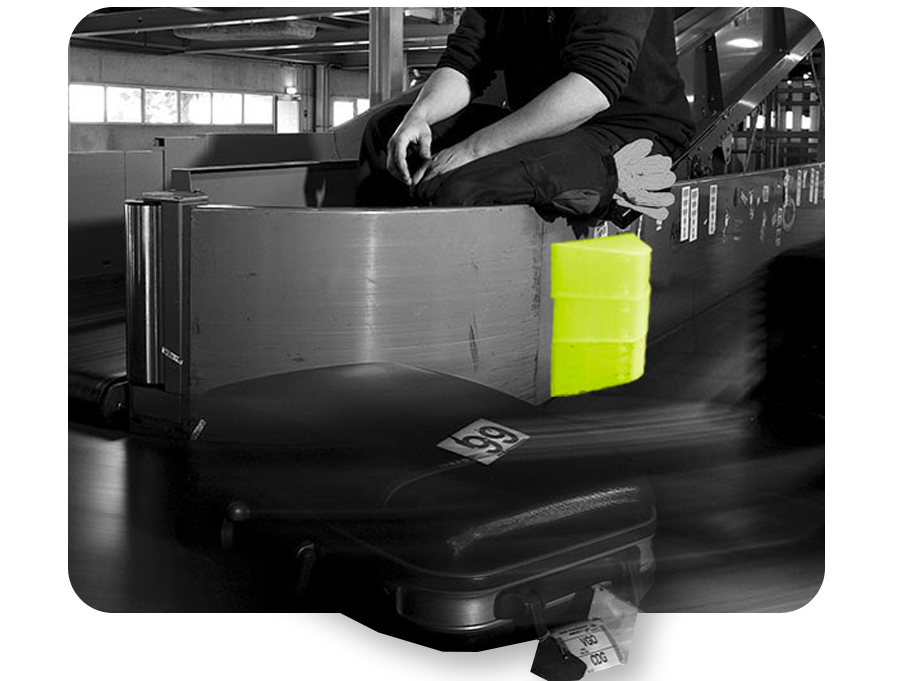 Spare parts
Replace a broken or damaged part quickly and easily.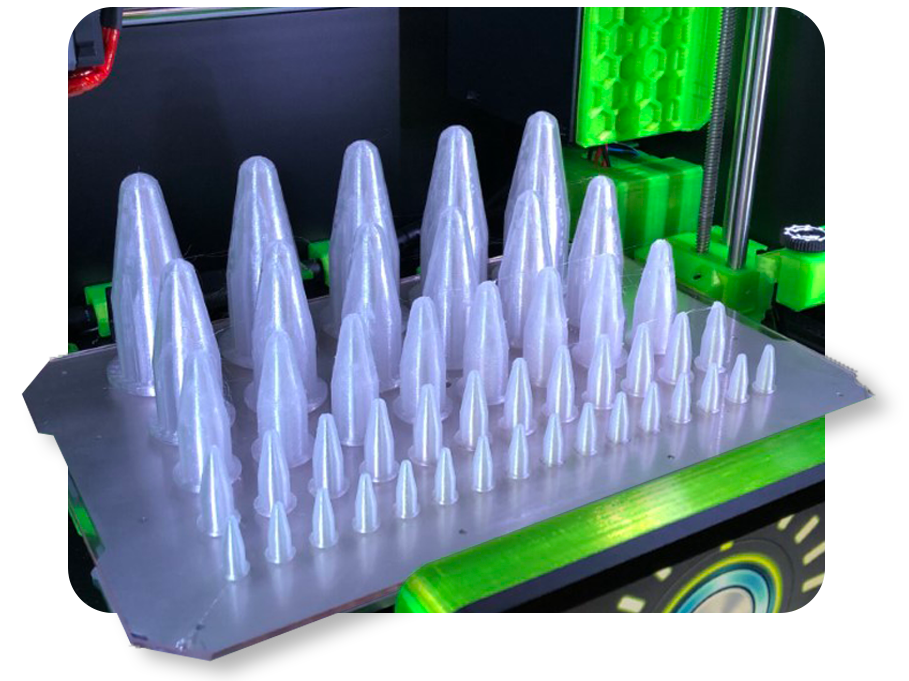 Series production
Manufacture internally, ranging from dozens to thousands of copies.
DEMARQUEZ VOUS AVEC NOS IMPRIMANTES 3D

Founded in 2013 and specialized in the development and manufacturing of 3D printers.
A trained engineering team in Franceassociated with an after-sales service based in France.
A commitment to quality and responsiveness to its customers and partners on a daily basis.
A range of high performance printers adapted to all types of companies and sectors of activity.
Committed and responsible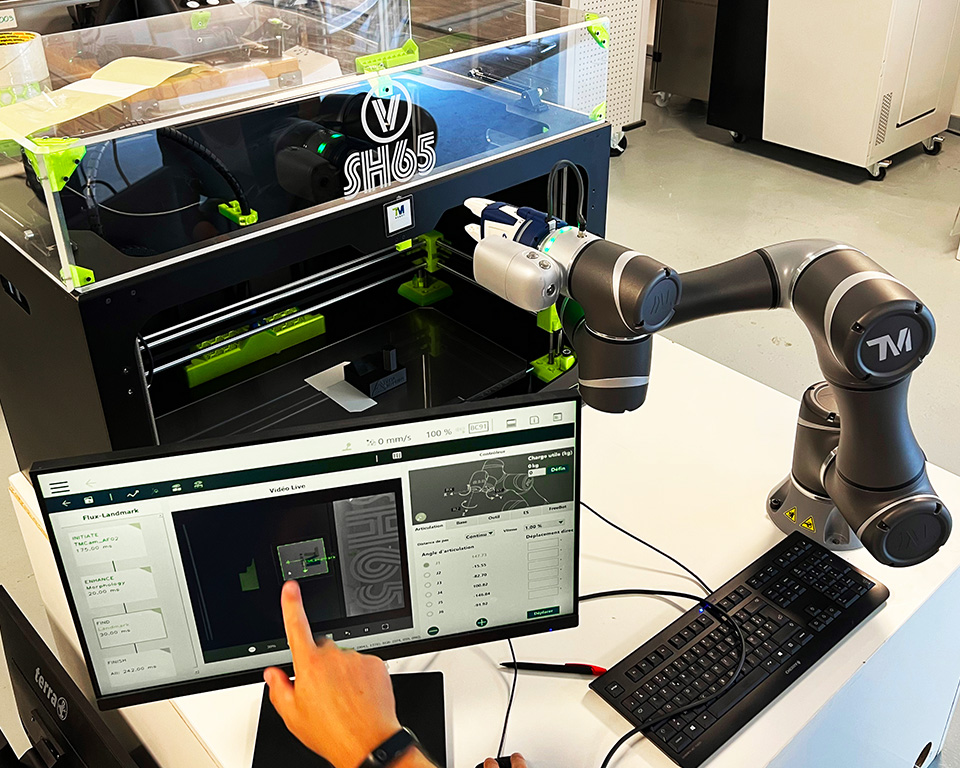 Innovation and quality
booster
Designed for intensive, professional, and industrial use, our 3D printers are certified and protected, ensuring the quality of an offering co-constructed with and for users.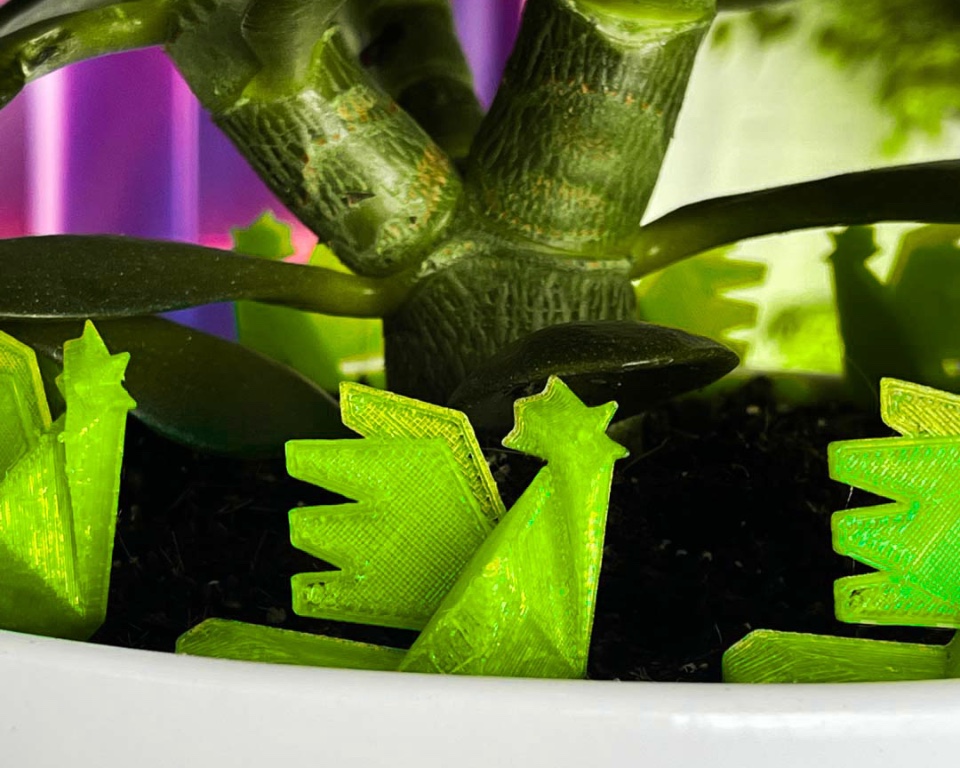 Eco
responsability
Compatible with all bio-sourced, biodegradable, and recyclable materials, Volumic printers are eco-constructed using aluminum and recycled materials, resulting in minimal electricity consumption. They are repairable and upgradeable to prevent planned obsolescence.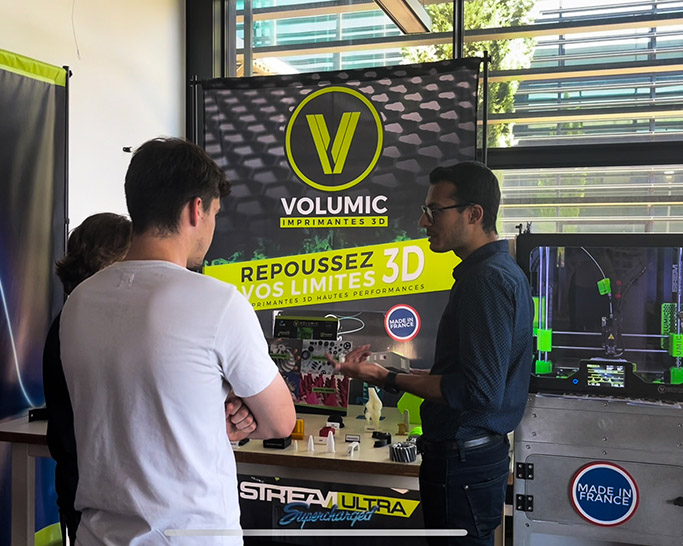 A privileged customer
relationship
Our teams are responsive and stand by our customers; interactions with our after-sales service occur in real-time. Your satisfaction is our priority.