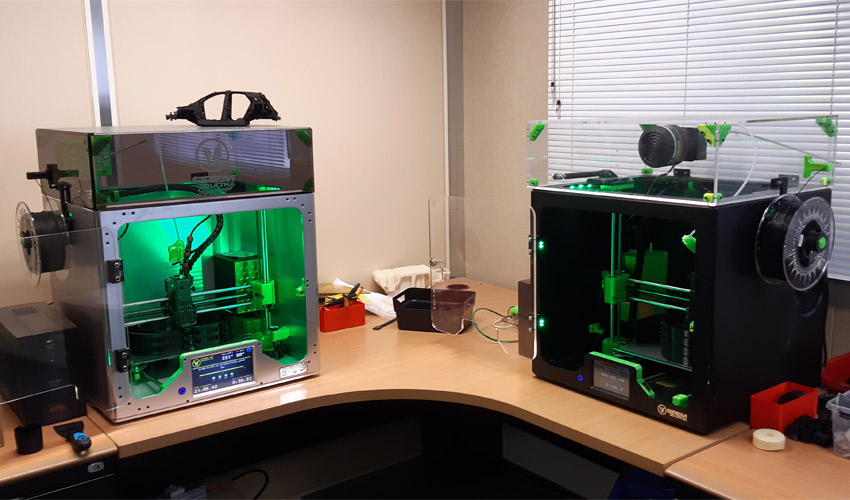 For about 3 years, the French 3D printer manufacturer Volumic has been working closely with the PSA Group in the production of parts, be it functional prototypes, tooling and finished parts. The car manufacturer has invested in FDM office machines of the Stream ULTRA and MK2 ranges, intended in particular for its Service and Parts department which corresponds to the after-sales service of the group. It can thus manufacture components with technical materials and filled filaments from the Volumic range, and meet industry standards and constraints in terms of heat resistance, mechanical stress and wear.
Additive manufacturing has a special place in the automotive sector, where it supports manufacturers in the production of more complex and customized parts with shorter lead times. Developments in materials also make it possible to design projects that meet the requirements of this industry, regardless of the printing technology chosen. The PSA group presented its DS 3 Dark Side3 years ago, which included 3D printed titanium parts. If metal additive manufacturing is a process increasingly used by manufacturers, the deposition of molten material is not outdone and the collaboration between PSA and Volumic is proof of this.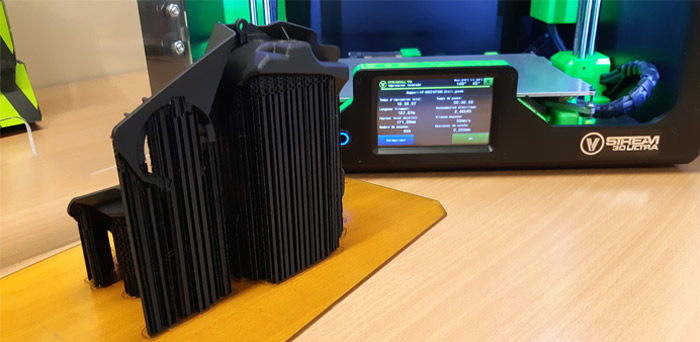 For the PSA Group, relying on a French 3D printing manufacturer was key. After testing several technologies such as SLS, MJF, the company turned its attention to FDM. At this stage, several brands were available to them. Mr. Alexandre, Service and Parts Department, explains: " We chose Volumic because their machines are Made In France and have performances that meet our expectations. In addition, the after-sales service is very easy to reach, which was part of our decision criteria. We need to be responsive and have the simplest possible exchanges. "The manufacturer first invested in a Stream 30 MK1, which quickly evolved into a MK2 following the innovations brought by the Nice-based brand. Seduced by the scalability and reliability of the machines, the Service and Parts department then opted for the new ULTRA range from Volumic to expand its application portfolio with an ever increasing number of compatible thermoplastics.
A French collaboration that meets several expectations
Today, Mrs. K. SAUNAL confirms that Volumic's machines allow her to accelerate the prototyping phase by helping to manage more quickly and efficiently the problems of geometry and assembly on complex assemblies. Let's remember that with its ULTRA range, Volumic aims to offer high speed performance, which has saved a lot of time for the car manufacturer. The machines are also compatible with a wide range of filaments, from standard materials to technical thermoplastics, allowing to obtain parts with more or less high mechanical characteristics depending on the final application.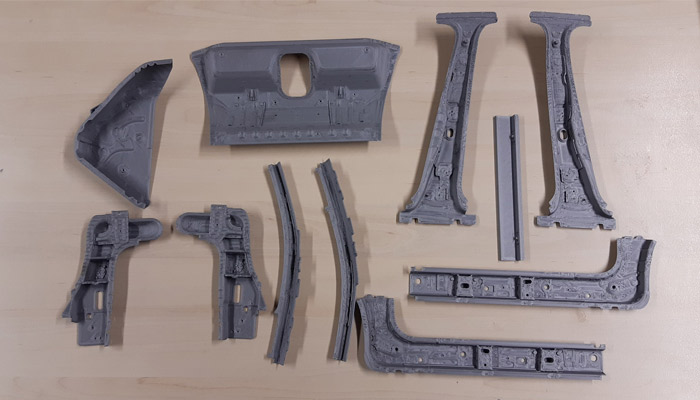 Mr. R. SULTER explains that some parts are printed to validate concepts or functional volumes, reducing production time and costs. For example, the EB generation gasoline engine flow line uses a dedicated MK2 3D printer to print camera mounts, control jigs, seals, brackets, etc. The manufacturer states, " Parts that used to cost us 300 or 600€ or more with restrictive delivery times, now cost us about 2€ and are available in a few hours! So much so that the machine in our workshop paid for itself in less than 2 months (including consumables). »
Supporting and training
If the introduction of 3D printing has allowed the group to gain in efficiency, it is mainly because it has been able to organize dedicated workflows and training on the machines, supported by Volumic. Indeed, it is necessary to be able to prioritize projects, define rules of use, train operators, etc. Currently, access to the machines is only allowed to people attached to a department that owns a 3D printer, with the necessary 3D printing skills. Print scheduling is managed internally by an identified user in each department. Mr.Alexandre adds: " Having trained as a 3D Printing Project Manager, I brought my skills to the first users during the implementation of the first Volumic machines within the Group. The Volumic teams are also always available to listen to us and answer our questions. "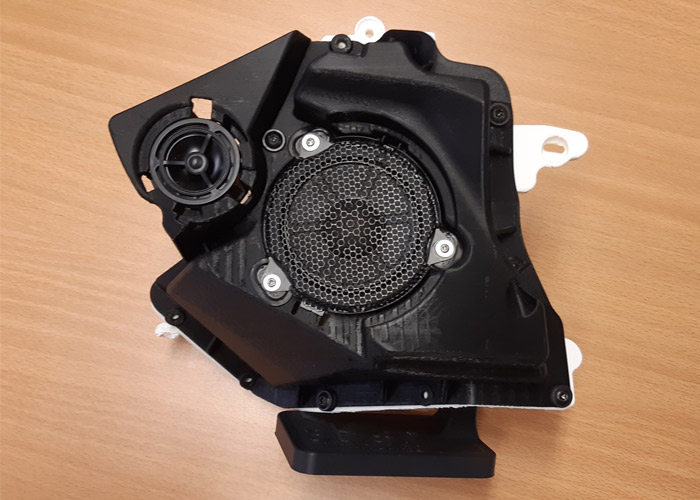 In terms of modeling, the "After Sales" department is now autonomous and can manage a project from the study phase to final production. He is indeed equipped with two 3D scanners and masters certain methods such as reverse engineering and topological optimization.
Stéphane Malaussena, co-founder of Volumic, concludes: " In addition to the quality of our products, our customers also appreciate the follow-up, advice and support we provide thanks to our expertise in this technology. The best recognition of the quality of our work is the trust placed in us by many major accounts in cutting-edge sectors such as Automotive, Aerospace, Energy, R&D, Veterinary, Pharmaceuticals… We are pleased and proud of the nature of the relationship with PSA, which is, overall, excellent news for the French high-tech industry (automotive as well as 3D printing). "You can find more information about Volumic 3Dprinters on the company'swebsite.