Corextrusion is a laboratory that relies on 3D printing to develop innovative and customized materials according to its customers' needs. In order to assist them in their search for the best compositions and printing profiles, Corextrusion prints specimens from different materials which are then tested (flexural and tensile strength).
These test parts are printed on a Volumic MK2 with materials loaded with carbon fibers, glass fibers, also algae or materials from plastic injection.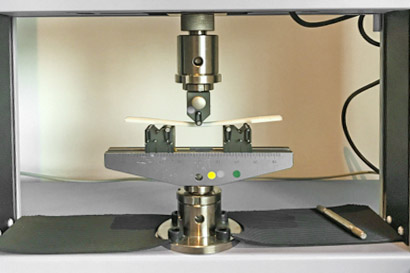 3D printing allows to quickly create test parts with different materials and different printing profiles (temperature, filling rate, printing speed, …).
References: